Allgood Tires Inc. is your ultimate superstore for new and used tires whether it's high-performance, low

profile(rubber band), Run-flat tires for passenger and s.u.v cars. Some may say, "used is used ." But at the Allgood

tires inc., we know that quality makes all the difference when it come to your safety .
Whether you're looking for new or used tires for your car , we've got what you need. From 13" to 26", our

low cost quality tires ,new or used, will keep you rolling safely on the road .We carry most major brand in stock

new and used. Give us a call or pay us a visit !!!.




save now on brand new low profile tires!!!
265/35R22($110+TAX),245/35R20($95+TAX)
CALL FOR ANY TIRE SIZE AND WE WILL GET YOU THE BEST DEAL OUT THERE .WE INSTALL UP TO 26''.
WE CARRY A HUGE VARIETY OF USED LOW AND HIGH PERFORMANCE TIRES AS WELL .

404-291-9469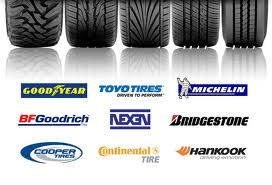 ALLGOOD TIRES INC.

6350 Memorial Dr.
Stone mountain-Ga 30083

404-291-9469
404-291-9469
management@allgoodusedtires.com